IVG 50/50 E-liquid
***PLEASE NOTE A MINIMUM OF 4 LIQUIDS PER ORDER*** 
£3.79
Description
IVG 50/50 E-liquid
FREE UK DELIVERY***PLEASE NOTE A MINIMUM OF 4 LIQUIDS PER ORDER***
IVG 50/50 is available in 22 flavours in four nicotine strengths: 0.3%, 0.6%, 1.2%, 1.8%. Made in the UK with a PG/VG ratio 50/50.
IVG 50/50 E-liquid Flavours:
Apple Berry Crumble – Rich and sweet apple with smooth blackberry, finished with a buttery crumble.
Blackberg – Juicy blueberry and blackberry with a cooling finish.
Blackcurrant – Blackcurrant candy with hints of bubblegum.
Blue Raspberry – Fresh blueberries and raspberry with a cooling slush effect.
Blueberg Burst – Ripe blue fruits with an ice cool sensation.
Blueberry Crush – Sweet blueberry candy.
Bubblegum – Sweetshop style bubblegum with a gently cooling finish.
Cherry Waves – Tasty and ripe cherries surrounded by an ice-cold menthol.
Cola Bottles – This retro flavour recreates a true childhood favourite.
Cola Ice – Classic cola beverage with ice.
Cookie Dough – Sweet cookie dough with a hint of vanilla.
Jam Roly Poly – A British classic, loaded with layers of strawberry jam.
Kiwi Lemon Kool – Tropical kiwi combined with tangy lemon.
Neon Lime – Zesty lemon and sweet lime sherbet.
Purple Slush – Rich black grapes, sharp lime, and bubblegum with an ice cool slush effect.
Rainbow Blast – Vape the rainbow with this mixed fruit candy.
Raspberry Stix – Sweet raspberry candy with a layer of fresh cream.
Silver Tobacco – Deep, rich tobacco with a subtle hint of honey.
Spearmint – Refreshing spearmint, surrounded by bubblegum.
Strawberry – A classic strawberry bubblegum flavour.
Strawberry Sensation – Fresh strawberry and sweet candy with a cooling touch.
Summer Blaze – Sicilian lemonade fused with mixed berries.
Product Features:
Large selection of 22 flavours across all flavour profiles
Small increments of nicotine strengths make it easier to reduce strength
Manufactured in the UK
DON'T FORGET TO ADD OUR FAMOUS E-LIQUIDS e-cig-liquid
You may also like…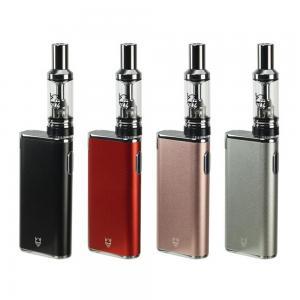 TECC ARC SLIM E-CIG KIT
£

29.99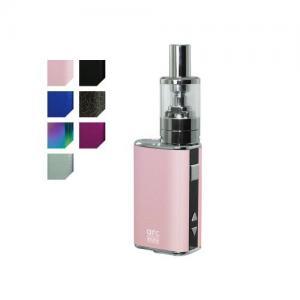 TECC ARC MINI E-CIG KIT
£

29.99
Featured
WISMEC R40 POD MOD
£

33.99