CYBER RABBIT NIC SALTS
***PLEASE NOTE A MINIMUM OF 4 LIQUIDS PER ORDER***
£3.89
Description
CYBER RABBIT NIC SALTS
FREE UK DELIVERY***PLEASE NOTE A MINIMUM OF 4 LIQUIDS PER ORDER***
CYBER RABBIT NIC SALTS flavours:
Argon – The juiciest blackcurrants blended together to give a deep dark, juicy flavour with a hint of zingy lemon creates a sweet all day fruity flavour.
Neon

– A matrix of fruits, poised to takeover, juicy peach with a grapefruit citrus backdrop.

Xenon

– Deep ripened blueberries with a sweet pomegranate top note and a helping of koolada to give a refreshing fruity taste.
Bottle Size: 10ml
Strength: 10mg/20mg
Product Features:
Nic salts give a smooth vape, particularly useful for those who are used to smoking.
Manufactured in the UK.
DON'T FORGET TO ADD OUR FAMOUS E-LIQUIDS e-cig-liquid
WilsonsVapes Facebook Page
Click
You may also like…
Featured
WISMEC R40 POD MOD
£

33.99
Sale!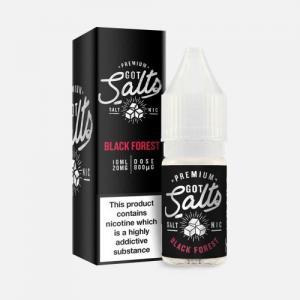 GOT SALTS E-LIQUID
£

3.00