Description
JOYETECH EXCEED X ECIG KIT
FREE UK DELIVERY
The EXCEED X is aimed toward customers who are new to vaping, but will also be of great interest to people looking for a really high quality MTL device.
The Joyetech EXCEED X combines class with usability, and is available in an array of high quality gloss finishes.
The EXCEED X designed for lower power vaping, with a solidly built 1000mAh battery that includes 3 different power settings and USB-C fast charging capability.
JOYETECH EXCEED X ECIG KIT Contents:
EXCEED X battery
EXCEED X tank
2 EX coils
USB-C cable
User Manual
Specifications:
Tank capacity – 1.8ml
Coil resistance – 1.2ohm (fitted) / EX-M 0.4ohm
Battery capacity – 1000mAh
Output modes – Low, Medium, High
Dimensions – 117mm x 23mm x 24mm
Assembled weight exc. packaging (approx.) – 98g
Product Features:
Unique compact, comfortable and streamlined design
1000mAh battery capacity that can be recharged in 30 minutes
Industry leading EX atomizer heads for a fantastic vaping experience
DON'T FORGET TO ADD OUR FAMOUS E-LIQUIDS e-cig-liquid
WilsonsVapes Facebook Page
Click
You may also like…
JOYETECH EXCEED X TANK
£

13.99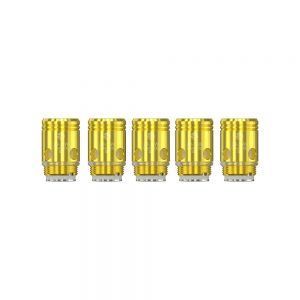 JOYETECH EX COILS 5 PACK
£

11.49