TIDY SHORTFILL E-LIQUID
£9.99
Description
TIDY SHORTFILL E-LIQUID 50ml bottle
FREE UK DELIVERY
TIDY ShortFill ELIQUID is available in 5 flavours with a 0.0% zero nicotine strength, and a PG/VG ratio of 30/70.
TIDY SHORTFILL E-LIQUID FLAVOURS:
Apple Mango Sherbet – A crisp apple combines beautifully with juicy mango with a fizzy sherbet finish.
Iced Berries – Mixed berries surrounded by an icy cool menthol.
Mango Blackcurrant – An unusual but delicious combination of exotic mango and ripe blackcurrant.
Rainbow Sherbet – Mixed berries and fruit enveloped in tangy sherbet.
Raspberry Lemonade Mojito – Tart raspberry with refreshing lemonade finished with a cool mint.
Focused flavour approach to vivid fruit profiles
Unique flavour combinations such as Raspberry Lemonade Mojito
Larger 50ml shortfill bottles with space for 10ml nic shots
DON'T FORGET TO ADD OUR FAMOUS E-LIQUIDS e-cig-liquid
WilsonsVapes Facebook Page
Click
You may also like…
Featured
TECC ARC 5 40W E-CIG KIT
£

33.99 –

£

34.99
Featured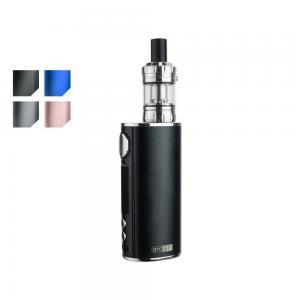 TECC ARC GTi 80W KIT
£

42.99